Notice : Following contents of installation instruction are written, drawn and shot by www.focusingscreen.com ,and it's copyrighted by Focusing House. Welcome to browse on line and you are "NOT" permitted to copy the pictures and contents for making other uses
CANON EOS 450D Focusing Screen Installation Instruction
~~Please prepare~~
1.Please prepare we send to your focusing screen and the accessories
2.Tweezers
3.The sweeps tool
~~Install procedure ~~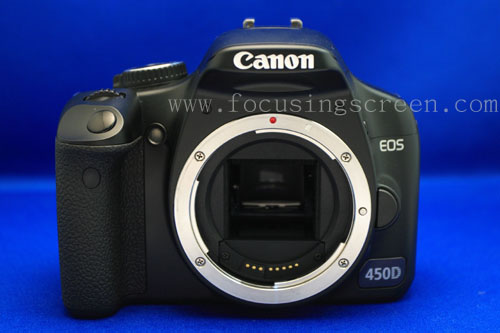 <P1>This is the Canon EOS 450D camera.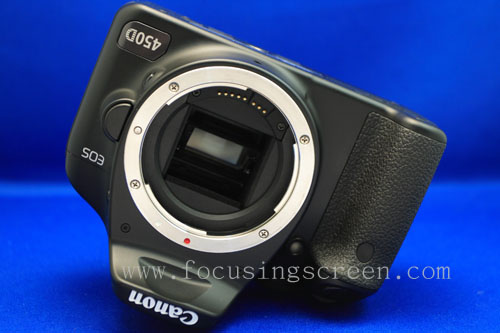 <P2>Please reverse and Standing this camera.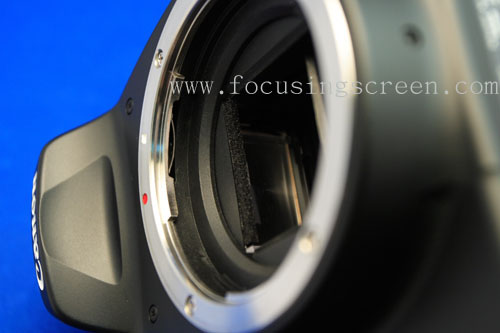 <P3>Please watch for position of seeing the foam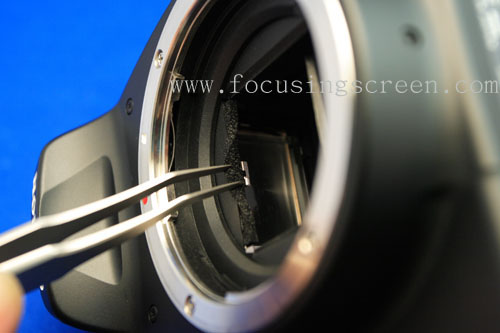 <P4> Angled the foam with the Tweezers can see an eyelet.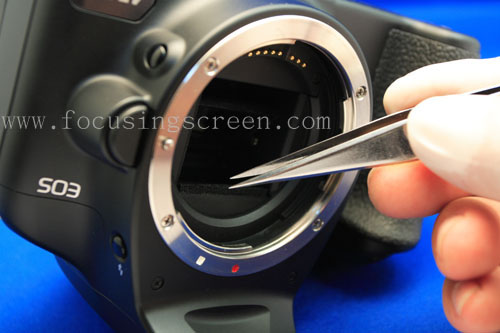 <P5>Please take out Tweezers in the packing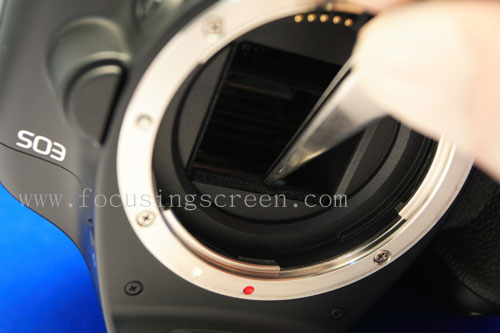 <P6> Make use of Tweezers point into the eyelet of switch and "press downward first " "push inside after" can open the spring lock .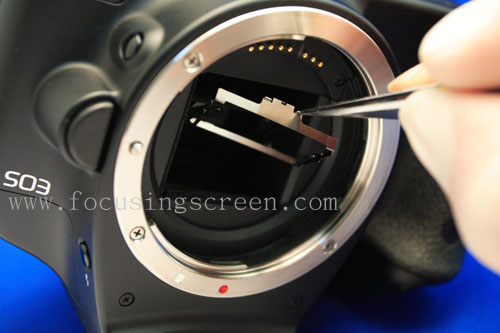 <P7> Take out the spring lock be careful, don't harm mirror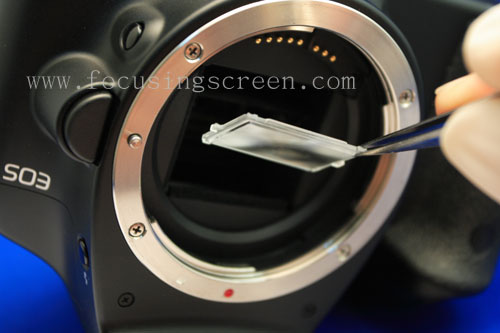 <P8>Please clip the focusing screen edge and take out of the camera.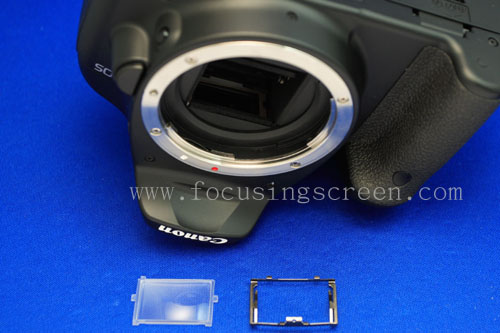 <P9> This is the spare parts(1.Spring lock 2.focusing screen) for taking out.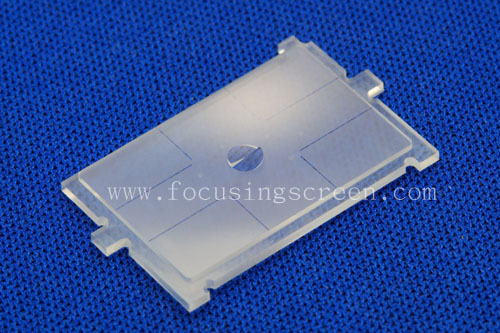 <P10>This is Canon 450D F6A focusing screen (Grid)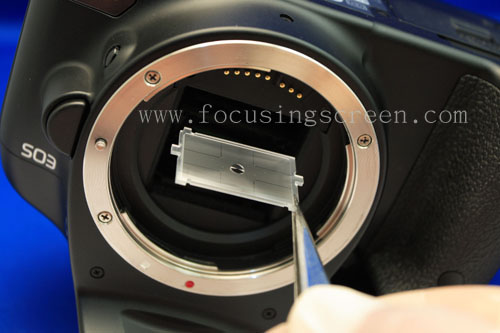 <P11> Please clip the focusing screen edge and put the inside of the camera.
<P12> Putting the spring slice returns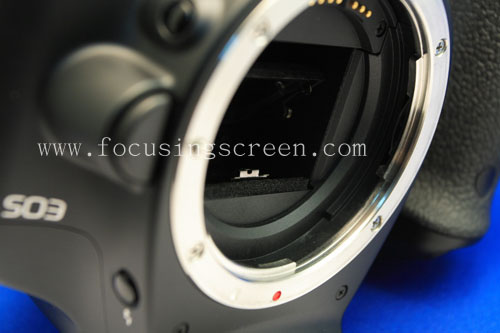 <P13> Attach the spring slice .
<P14>Before fixing please check whether screen surface have dust or not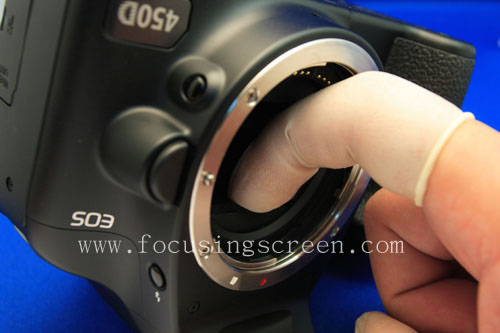 <P15>Gently press up on the screen holder until it locks in place. You can use Tweezers or use a thumb operation can be also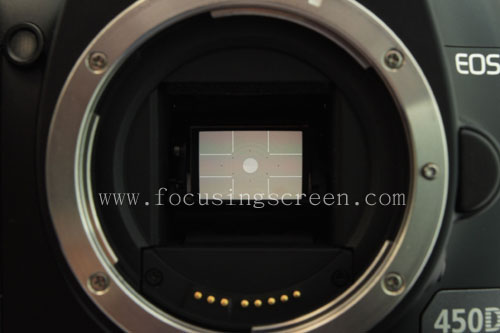 <P16>The focusing screen already Install completion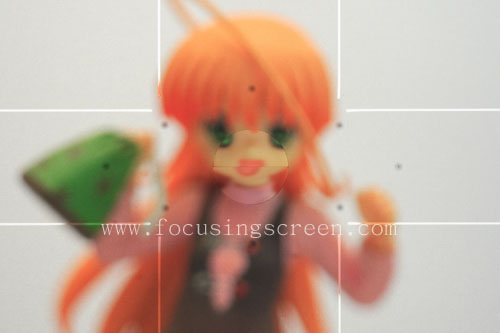 <P17>This is the appearance which didn't focus.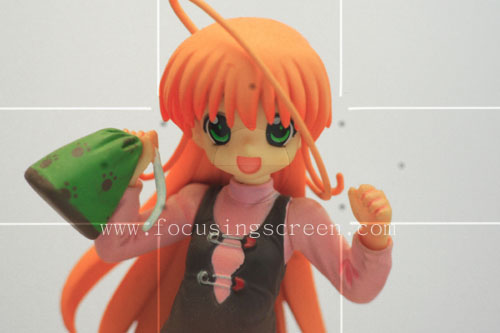 <P18>This is the focus appearance.
Canon EOS 450D camera change focusingscreen will not influence Auto Focus. ---> more focus point explain

2008/05/23