Notice : Following contents of installation instruction are written, drawn and shot by www.focusingscreen.com ,and it's copyrighted by Focusing House. Welcome to browse on line and you are "NOT" permitted to copy the pictures and contents for making other uses
Canon EOS 5D Mark III /5D Mark IV /5Ds /5Dsr /6D Mark II Focusing Screen Installation Instruction
~~Please prepare~~
1.Please prepare we send to your focusing screen and the accessories
2.The sweeps tool
3.Cross Screwdriver #000
~~Install procedure ~~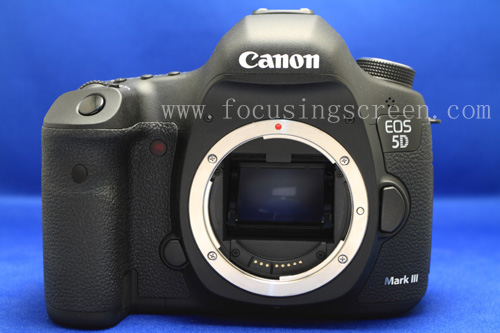 <p.1>Example is canon 5d3 camera.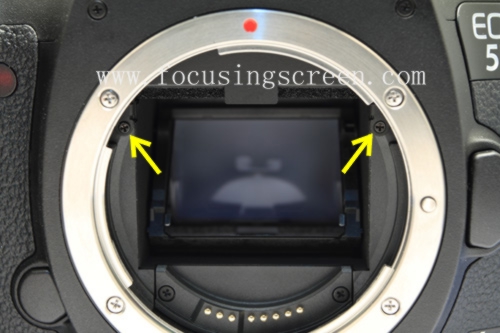 <p.2>There are two small screws needing to open. (yellow arrowhead)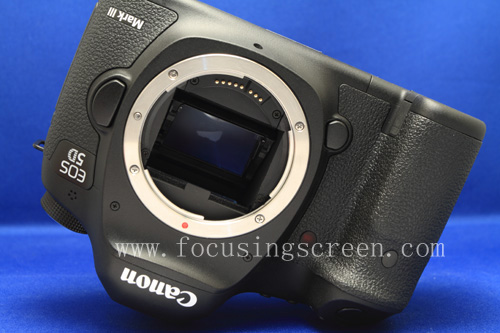 <p.3>Please reverse and Standing this camera.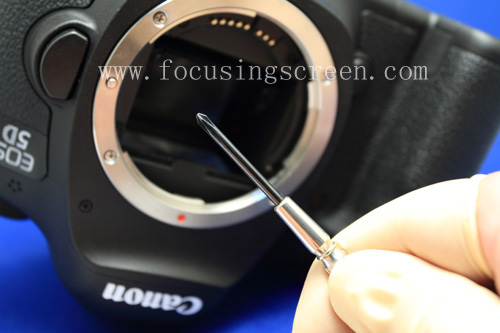 <p.4>You need one cross screwdriver to open screw.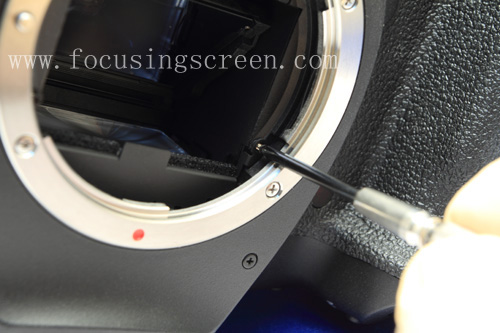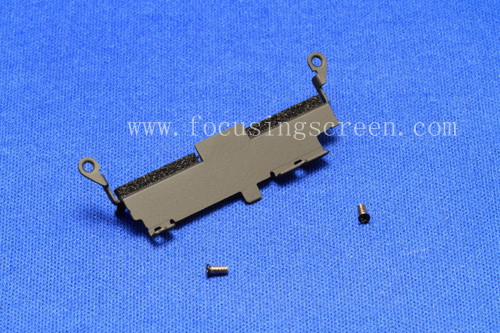 <p.5 p.6>Open screw, and take out spare part.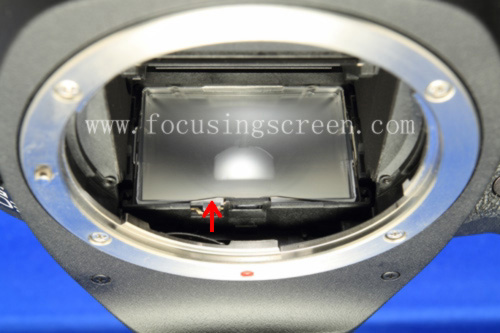 <p.7>The red arrowhead is focusing screen frame lock and open direction.

<p.8>You can use thumb of left hand to open spring lock.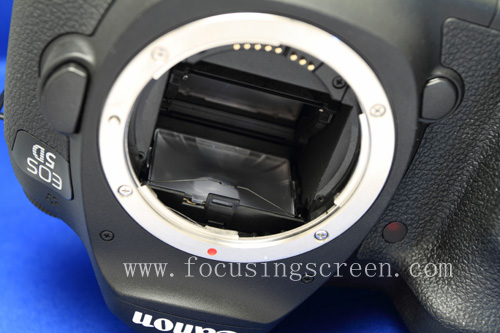 <p.9>Open the frame lock and please take tweezers to clip the tab of the focusing screen (in the left side)and take out of the camera carefully.

<p.10>Taking out 5d3 original focusing screen.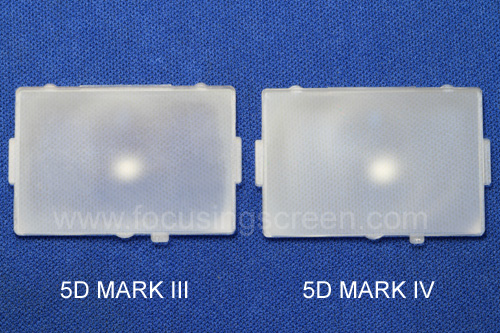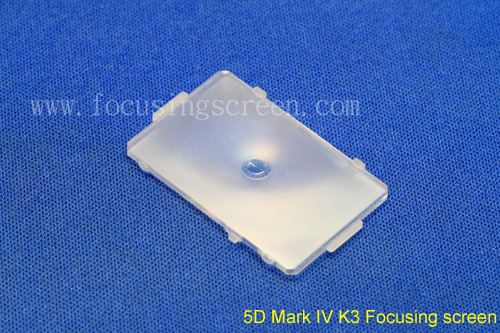 <p.10-1> 5D MARK III and 5D MARK IV focusing screen's right and left and below mounting tab size has a little different.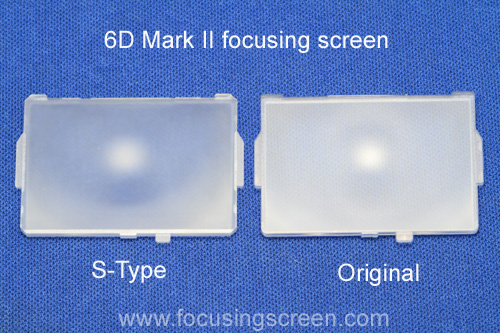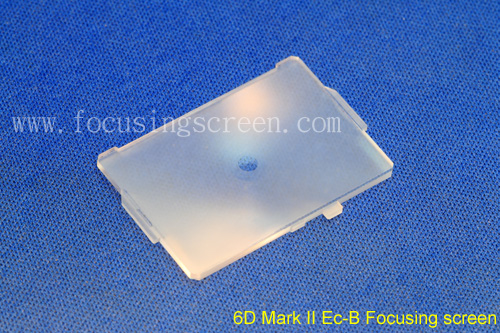 <p.10-2> 6D Mark II focusing screen is another appearance, although it and 5D3/4 is slightly different but the installation is same.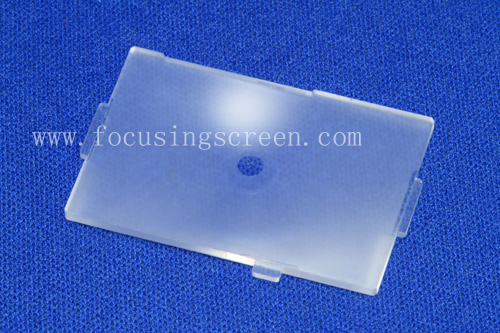 <p.11-1>This is Ec-B focusing screen for Canon EOS 5D Mark III camera
This is the previous version. Now has made some minor changes, please refer to the figure below.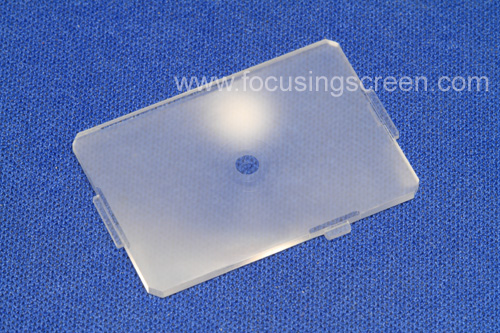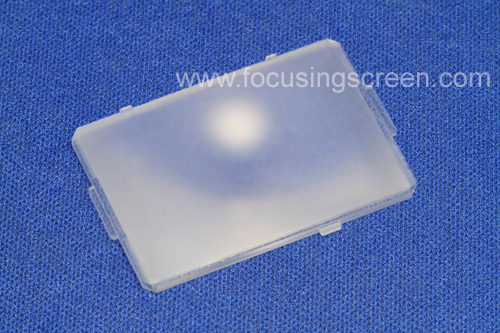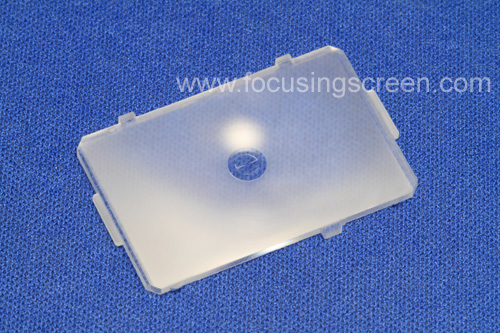 <p.11-2>This is new version,Ec series S-Type and K3.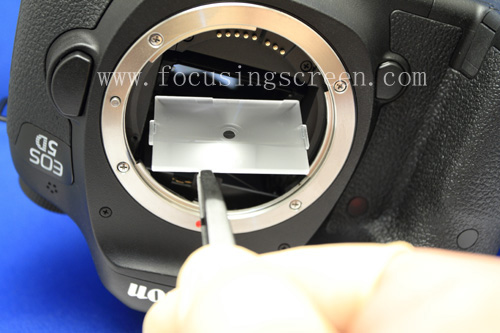 <p.12>Please clip the focusing screen edge and put the inside of the camera.(Split-image or Micro-prism facing to pentaprism is correct)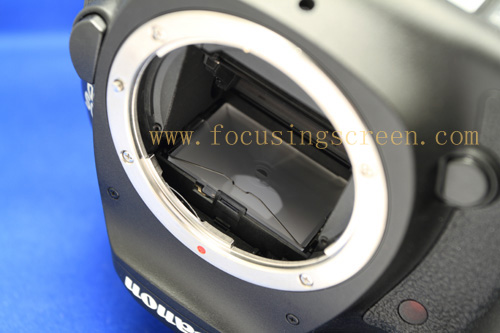 <p.13>Before fixing please check whether focusing screen have in the right position or not.
<p.14 p.15 >Put on the spring lock and fix screens lock with the thumb of left hand is all right. Operate carefully until it locks in place.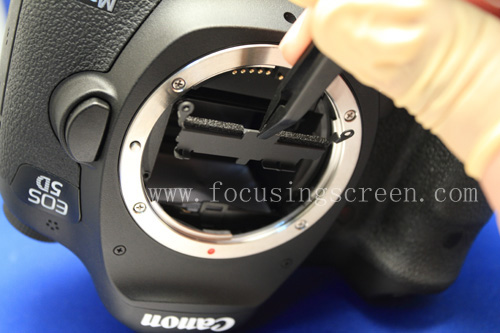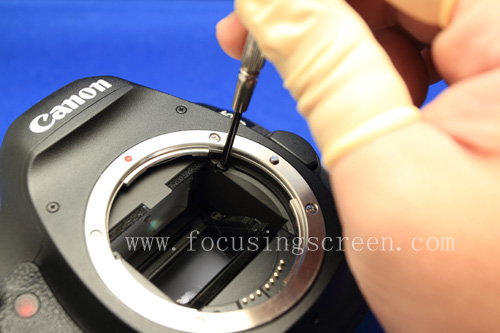 <p.16 p.17 >Use screwdriver to fix screws and spare parts is procedure of ends.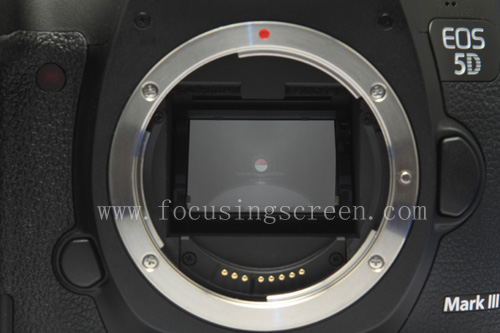 <p.18>The focusing screen already install completion.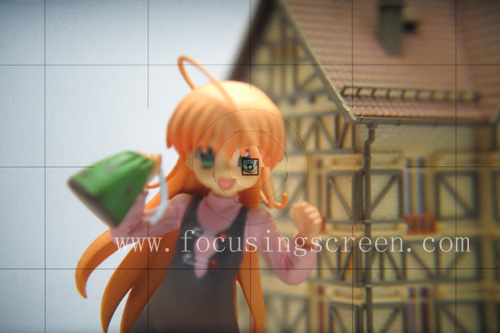 <p.19>Ec-B focusing screen focus in the house of back.(24-70mm f2.8)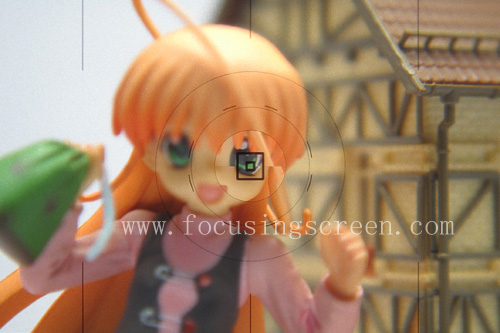 <p.20>Central image enlarges.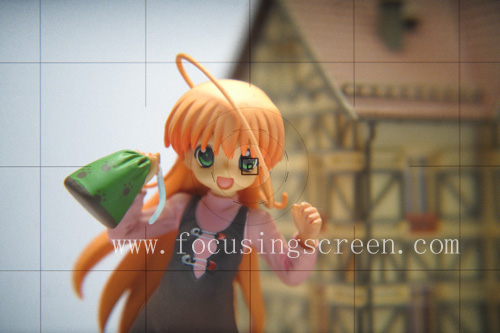 <p.21>Focus image (focus in the eye.)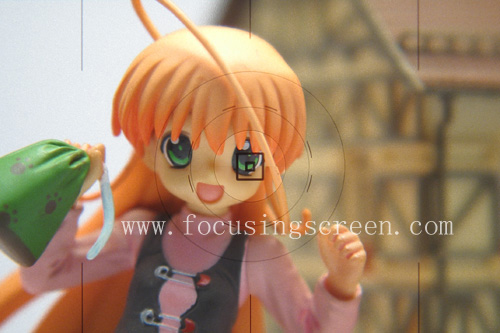 <p.22>Central image enlarges.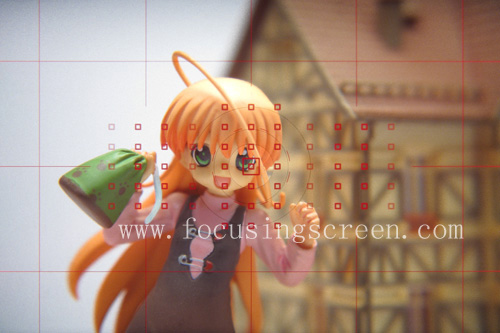 <p.23>61 focusing point.
<p.24>This is K3 focusing screen in viewfind window,focus in the finger.(35mm f1.4)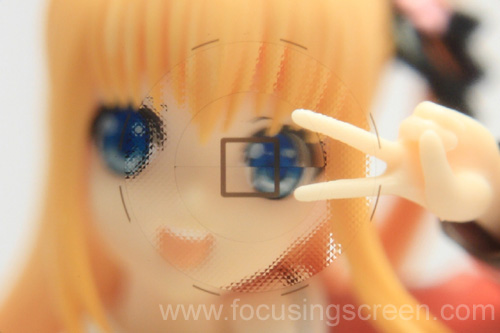 <p.25>Central image enlarges.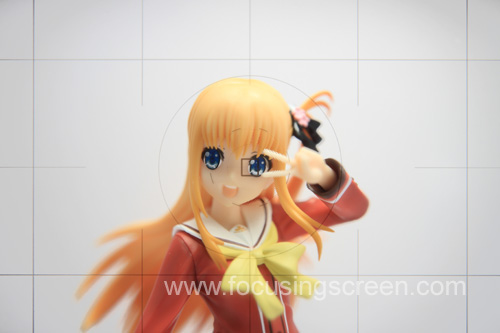 <p.26>Focus image (focus in the eye,focus frame center.)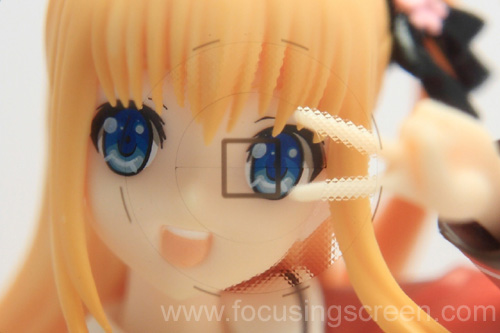 <p.27>Central image enlarges.
ps:
Canon EOS viewfinder window picture sample <p.19>~< p.27> is use DC shooting viewfinder.
5D3/5Ds(sr)/5D4/6D2 their focusing screen size some different,but the installation method is the same.



2012/10/28~2018/07/22