Notice : Following contents of installation instruction are written, drawn and shot by www.focusingscreen.com ,and it's copyrighted by Focusing House. Welcome to browse on line and you are "NOT" permitted to copy the pictures and contents for making other uses
Canon Eos 7 / 30 / 33 / 50 Camera Focusing Screen Installation Instruction
~~Please prepare~~
1.Please prepare we send to your focusing screen and the accessories
2.Sweeps tool
~~Install procedure ~~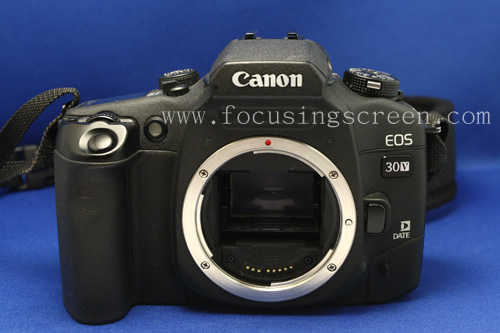 <p.1>This is Canon eos 30v film camera.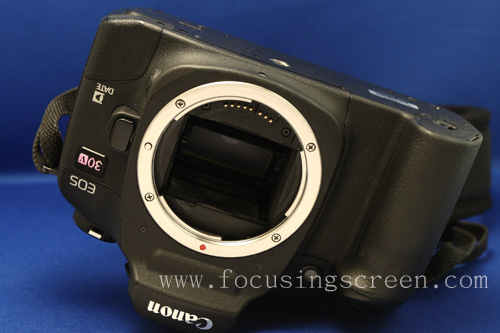 <p.2>Please reverse and standing this camera.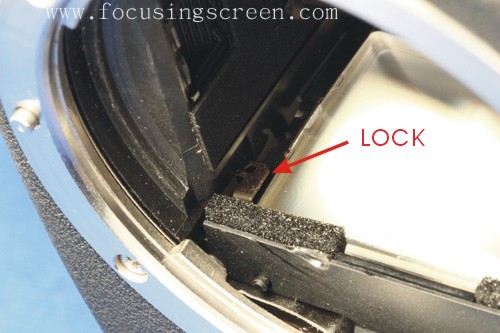 <p.3>You can see the structure of inside.red arrowhead is focusing screen's lock.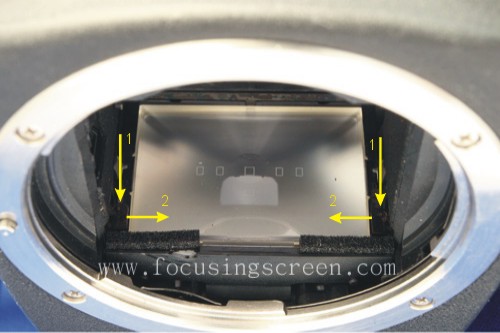 <p.4>First please get down to press after go toward outside to push can open the screen's spring lock.

<p.5>Opening the spring lock can take out it.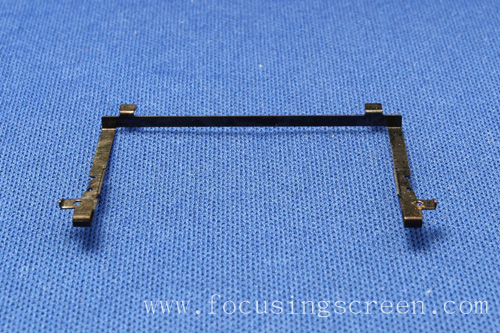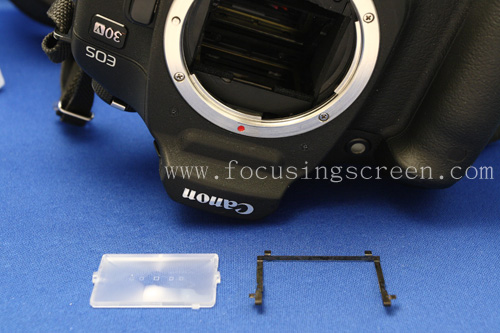 <p.6 p.7 >This is the spare parts(1.Spring lock 2.focusing screen) for taking out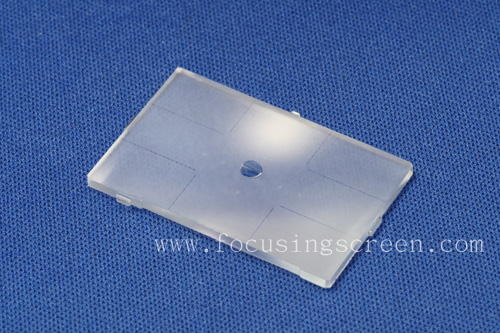 <p.8>This sample is split-image focusing screen for eos 30v camera.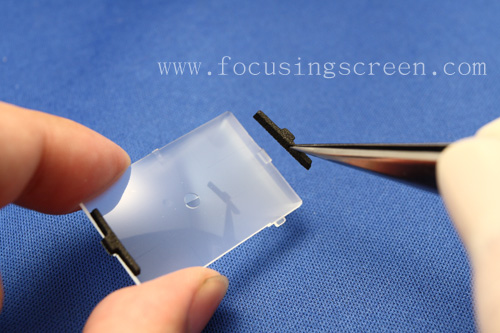 <p.9>Take out a bar of foam and please stick in the focusing screen edge side.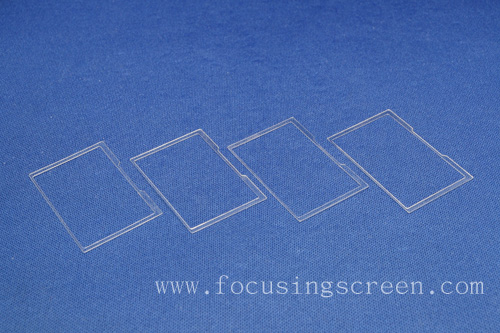 <p.10>For revising manual focus transparent pad must put inside,put in about 4 pieces,
Please make reference here http://www.focusingscreen.com/work/test-fsen.htm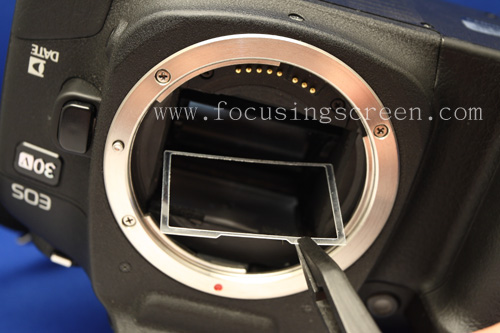 <p.11> Put transparent pad.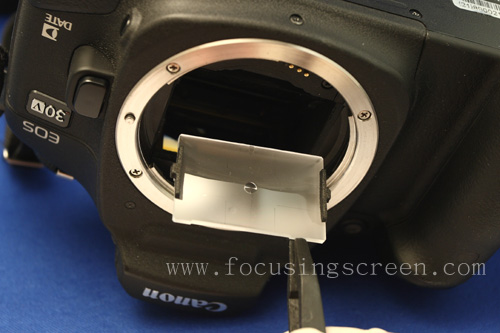 <p.12> Please clip the focusing screen edge and put the inside of the camera.(Split-image or Micro-prism facing to pentaprism is correct)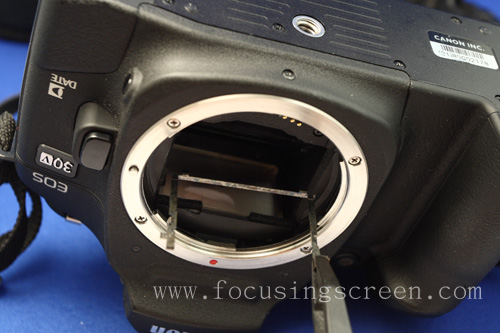 <p.13>Please putting the spring slice returns and lock.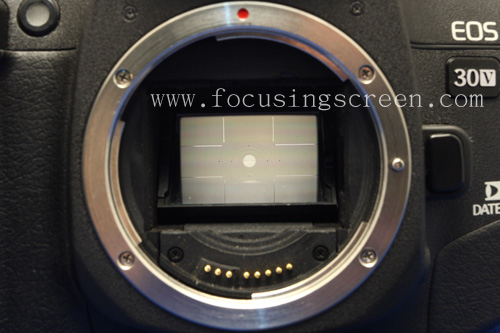 <p.14>